An "all-inclusive" senior living community featuring apartments dedicated to enhanced independent living, assisted living, and memory care.
View open positions at White Lake below and join the New Hope team!
Your golden years should feel like a vacation, and at New Hope we want our residents to live a life of comfort and relaxation. From our spacious rooms, to our amenities including a day spa, hair dresser, gym, and movie theater, you'll find our commitment to quality living is unrivaled.  Learn more.
Watch the video to see what "All-Inclusive" living means at New Hope White Lake.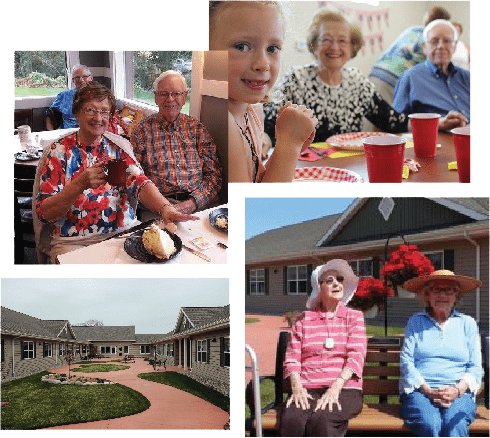 Assisted Living
New Hope White Lake offers an enriching environment for our assisted living community. In addition to spacious, well-appointed apartments
Enhanced Independent Living
Our full-service independent living community gives retirees a lifestyle free from the worries of home maintenance in a beautiful secure setting.
Memory Care
We offer a special memory care community in its campus for those who have developed cognitive issues related to dementia or Alzheimer's. These residents need services in addition to those available in our assisted living community, but with the same homelike environment.
Enhanced Memory Care
We understand how disruptive a move can be for a loved one stricken with dementia or Alzheimer's. That's why we offer an enhanced level of care for those in later stages of dementia. It's important to keep loved ones in familiar surroundings with staff who already know them. Continuity of care is our goal.
Testimonials from Our Communities
New Hope White Lake – Now Open!
Give us a call to schedule your appointment 248-886-6700